Pride of a woman
Pride of a Woman is program to empower women sustain themselves and be self-reliant. AWE-Team also assists women to better and improve their living conditions.
This program's sole objective is to give new perspectives to mothers, young girls, school drop outs, those forced to do prostitution or forced into unwanted marriages, early motherhood and abused women in African communities.
Our Empowerment strategy is to enable women identify their hidden skills and potentials and empower them to extract these resources, help them build on these qualities and put them to maximum use.
Our methods
✔ Help them to acquire vocation.
✔ We organise skills training program to identify their potentials.
✔ We provide them finance to set up small scale businesses and expand on this.
✔ We provide them with equipment and devices needed to facilitate their
businesses.
✔ We assist pregnant to prepare for childbirth.
✔ We get young girls off the streets and train them in vocations of their
preference.
✔ We counsel and educate women in on all matters in life.
✔ We make it possible for school drop outs to complete their education
✔ We network with women's groups and encourage them to engage themselves in community works and also take the lead in decision making processes.
We run this program in close collaborations with our partners who are stationed in various communities. Our cooperation partners and representatives supervise the implementation of the projects and keep us updated about the progress as well as challenges the women are facing.
We also work hand in hand with women`s groups in the various localities. Especially with Christian women fellowship groups, women`s associations and community workers in achieving the goals of our association.
---
Due to the ongoing crisis in the English speaking region in Cameroon, many young girls have stopped going to school because of fear from being raped and killed by the Cameroon military.
To prevent these young girls from prostituting, we provide them with basic necessities, books to read and keep them busy. As soon as the crisis is over we plan to get them into vocational schools, so that they learn a trade and be self-reliant.
---
Pastry business: Two young refugee ladies who fled from the war torn region in Cameroon and took refuge in Calabar, Nigeria, proudly present their pastry talent.
Your donations made this possible!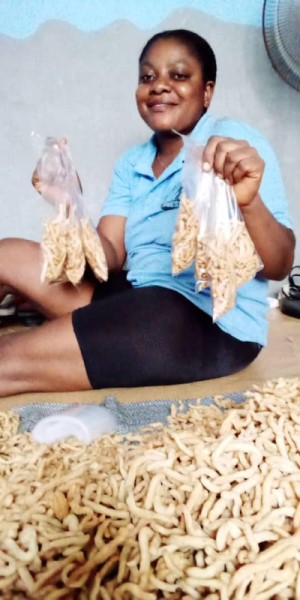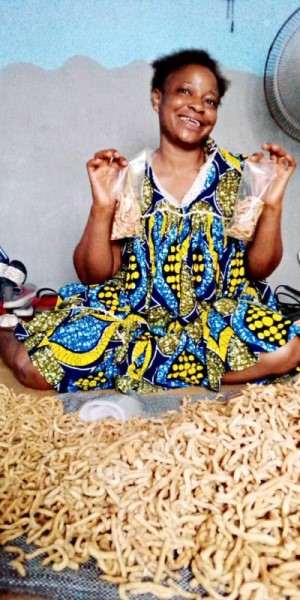 ---

Palm oil business: The women get a start capital to produce and sell palm oil for a living.
Thanks to the donation from our donors!
Your donations made this possible!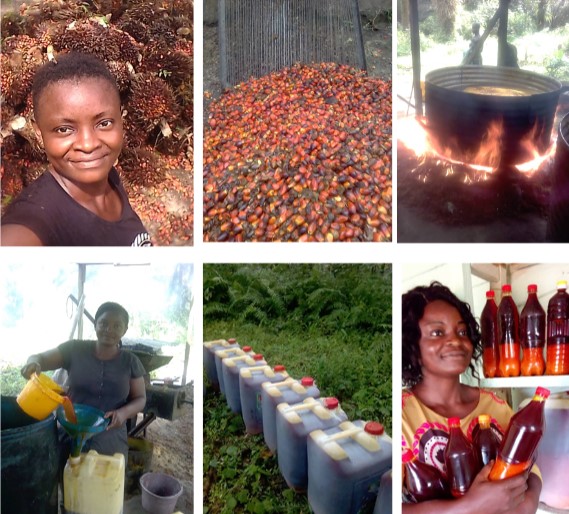 ---
Please specify your donation for this project by using the code, "Pride of a Woman", so that it is being used only for this purpose.
The results of the projects are published on this web site and also on our Facebook page.
Thanks for your generosity.
God bless Giver and Receiver
AWE Team Project coordinator
Eleanor Hagen